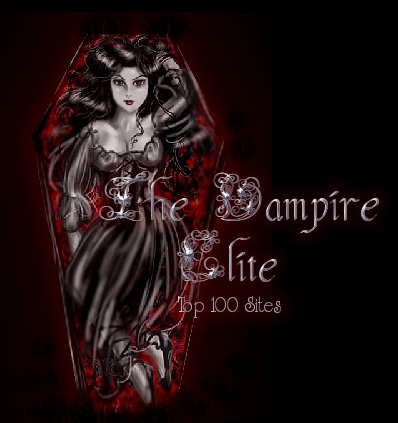 Add Your Site | Member Login | Contact Administrator
List does not reflect votes immediately, updates occur every 30 minutes.
Incoming and Out going hits are limited to 1 vote per i.p. address on a hourly basis.
The Vampire Elite Top 100 is for Vampire related Websites Only!
The Vampire Elite Top 100 is provided and maintained by:
Darkness Embraced Vampire and Occult Society
Rank
Site
In
Out
1

SphynxCat's Real Vampires Support Page



3
0

No egos. No politics. No storytelling. Just world class information at one of the premier vampire support sites.


Last Update: Fri, Feb.21.2020 4:28
Next Update: Fri, Feb.21.2020 4:58
Next Reset: Fri, Mar.13.2020 8:27
Sites: 68